A DOG'S LIFE | Dine with your Canine in the Beer Garden
Every Wed to Sun from 8AM to 11Am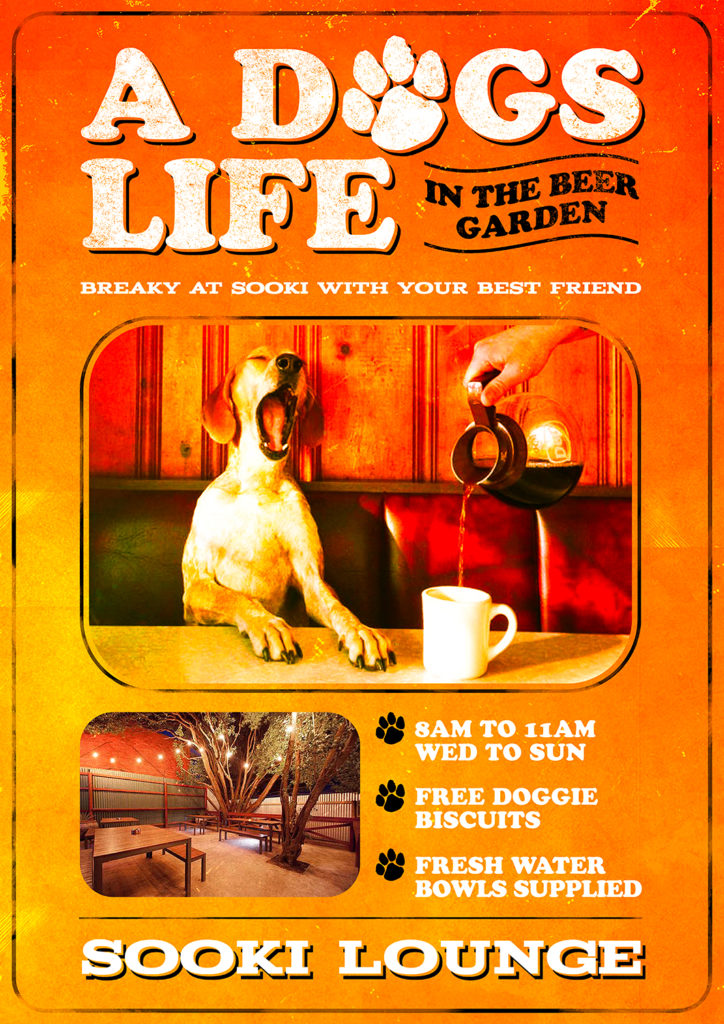 Who would say no to brunch with a bestie?
The Sooki Beer Garden is the perfect place to relax with your beloved furry friend and enjoy some of the best cooked breakfast around Belgrave.
We supply free doggie biscuits and fresh water bowls for all our doggy customers and may even throw in a few pats!
You won't find a more dog friendly cafe in Belgrave than Sooki.
A Dog's Life In the Beer Garden is open every Wednesday to Sunday from 8AM to 11AM.