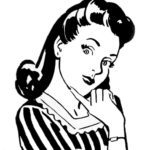 HOW CAN I PURCHASE TICKETS TO SHOWS?
All tickets for Sooki Lounge are sold via OZTIX at www.oztix.com.au
You can also buy tickets:
In the venue, over the counter.
Over the phone with your credit card 9754 7567
Please print off e-tickets or have a copy stored on your phone.
WHY CAN'T A PERSON UNDER THE AGE OF 18 ATTEND SHOWS?
It is venue policy that all patrons in the bandroom be over the age of 18 once the kitchen is closed.  Kitchen closes at 9.30pm Wednesday, Thursday & Sunday and 10pm Friday & Saturday.
ARE SHOWS AT THE SOOKI LOUNGE SEATED OR STANDING?
All Sooki Lounge performances are general admission & standing room only unless otherwise stated.  You can book a table for dinner however it is not guaranteed that it will be within viewing distance of the show.
"I LOST MY TICKET"
If you have lost your show ticket/s or email please contact the Sooki Lounge on 9754 7567 prior to show day to discuss your options.
Please make sure you have your details and booking reference handy before calling.
DO YOU HAVE WHEELCHAIR ACCESS?
There is wheelchair access via the main entry on Burwood Hwy. There is wheelchair accessible toilets in the main band room.
WHAT ARE THE BOOKINGS FEES FOR TICKETING?
Booking fees are charged to cover bank fees and admin costs. Booking fees are NOT refundable and not charged by Sooki Lounge.
IS THERE A SMOKING AREA?
Sooki Lounge has a Beer Garden to the left of the building, an open air section where smoking is permitted.
CAN I BRING RECORDING DEVICES LIKE AUDIO, TAPE, CAMERA OR FILM INTO THE SOOKI LOUNGE?
No, you cannot record an artist's performance. You would require permission from the artist and the venue as per the Copyright Act, as the performance is "owned" by the artist. The authority to allow or not allow such recording devices on the night rests with the artists performing and not the venue.