Baby Brunch: The Kid Friendly Cafe Experience
Babies, Little Kids, Big Kids - No Worries!
Every Wed to Fri, 11am-2pm - Free Wifi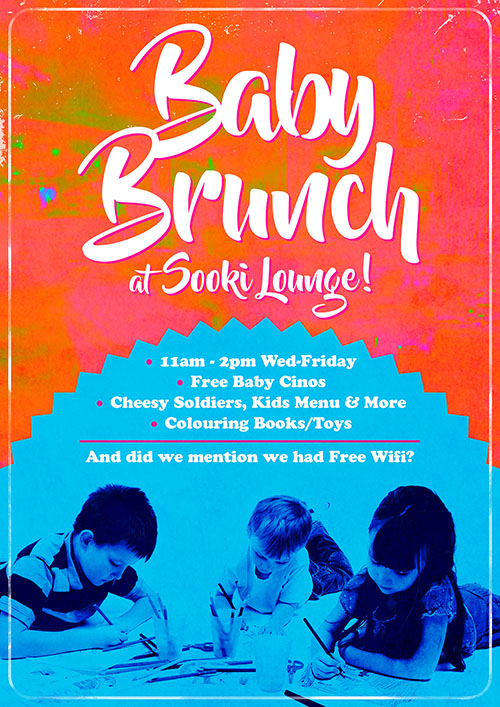 Fact: carers of small humans require coffee.
Therefore what's needed is the perfect baby and kid friendly cafe where you can relax and actually enjoy that coffee! Well, guess what?
Sooki Lounge in Belgrave is now one of the most child friendly cafes in Melbourne!
We have great coffee, kid friendly lunch menu, FREE baby chinos, stacks of toys and colouring books as well a great open safe space to spread out and chill out!
Baby Brunch at Sooki Lounge is open every Wednesday to Friday from 11AM to 2PM.